ULTRASTRANDS TRAINING ACADEMY
WHAT ARE THE BENEFITS OF THE ULTRASTRAND VOLUMISER
The UltraStrands Volumisers differ from mesh hair system and other integrated hair systems in a number of ways The key differences being the following:
The Volumisers are blended in with your natural hair.
Lighter to wear - Hair on volumiser is proportionate to natural hair volume.
Enables for a natural hairline as opposed to the ridge that can be created by closures.
Hair Treatments can be applied whilst installed.
Enables Scalp to breath as you have direct access to your scalp.
Available in different hole sizes and densities to accommodate varying degrees of fine/thinning hair.
Not restrictive on styling.
Does not require shaving of your existing hair for installation.
HOW IS THE ULTRASTRAND VOLUMISER CREATED
The UltraStrands volumisers are constructed individually using a very fine invisible monofilament which is then intertwined to create a base upon which hair is added one strand at a time.
WHO IS ULTRASTRANDS FOR
UltraStrands is created for women seeking more volume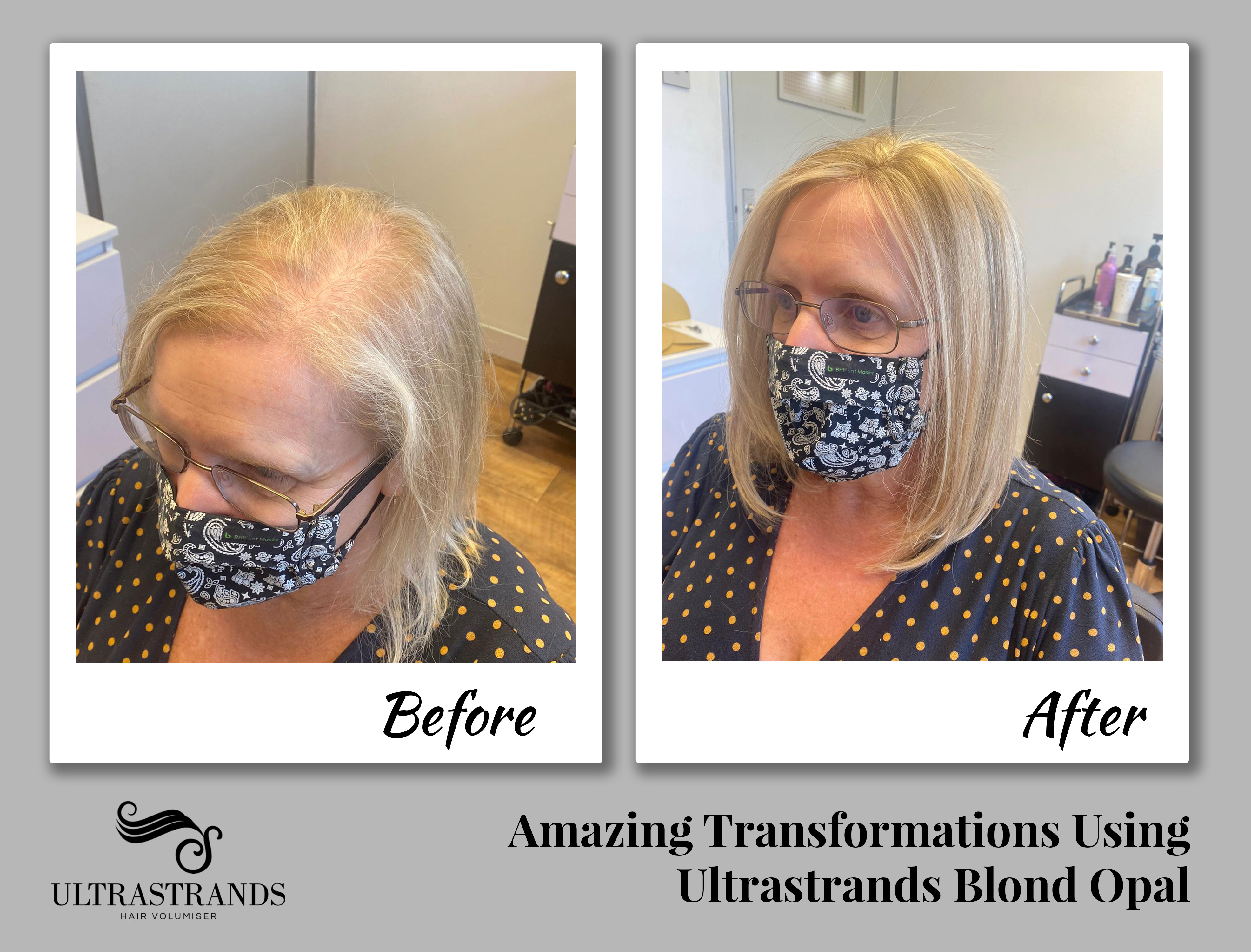 General Thin/Fine Hair
Natural fine or thin hair affects many people. In many cases fine hair can be difficult to manage as products on the market are either too drastic or time consuming.
Many resolve to hair extensions only to find the weight of the hair extensions causes more problems or that the coverage is insufficient. With UltraStrands, you can blend your own hair with the volumiser hair giving you instant natural volume where you need it.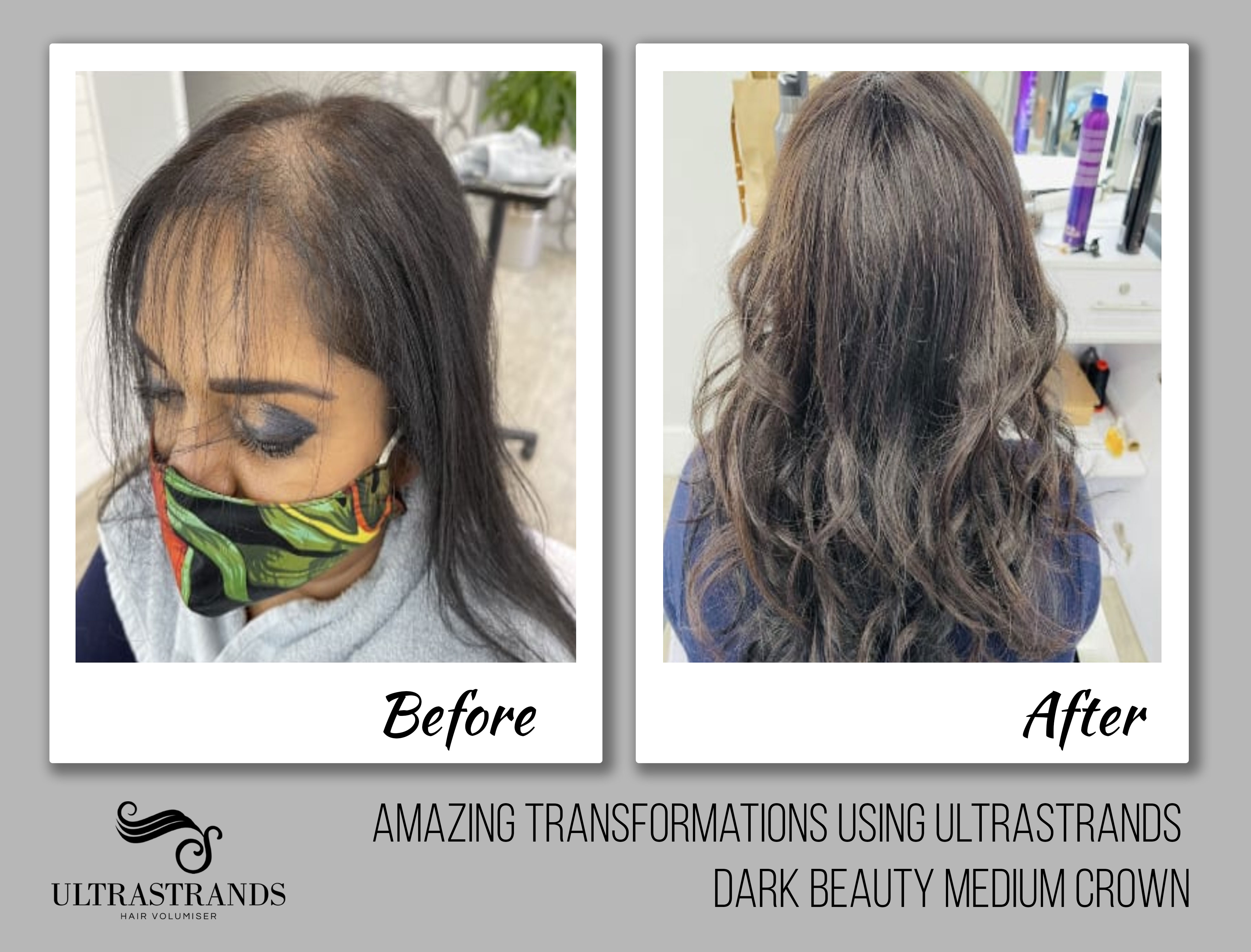 Female Pattern Baldness
Female pattern baldness affects 1 in five women and can occur at any age and impact lifestyle options significantly.
There are many stages of female pattern baldness. Most struggle when the level of thinning is considerably noticeable but are unable to contemplate shaving their hair or having a solution which provides no access to their own scalp.
UltraStrands Solves this problem on many levels. It comes in varying size holes which means it can cater for varying degrees of thinning whilst giving full access to your scalp.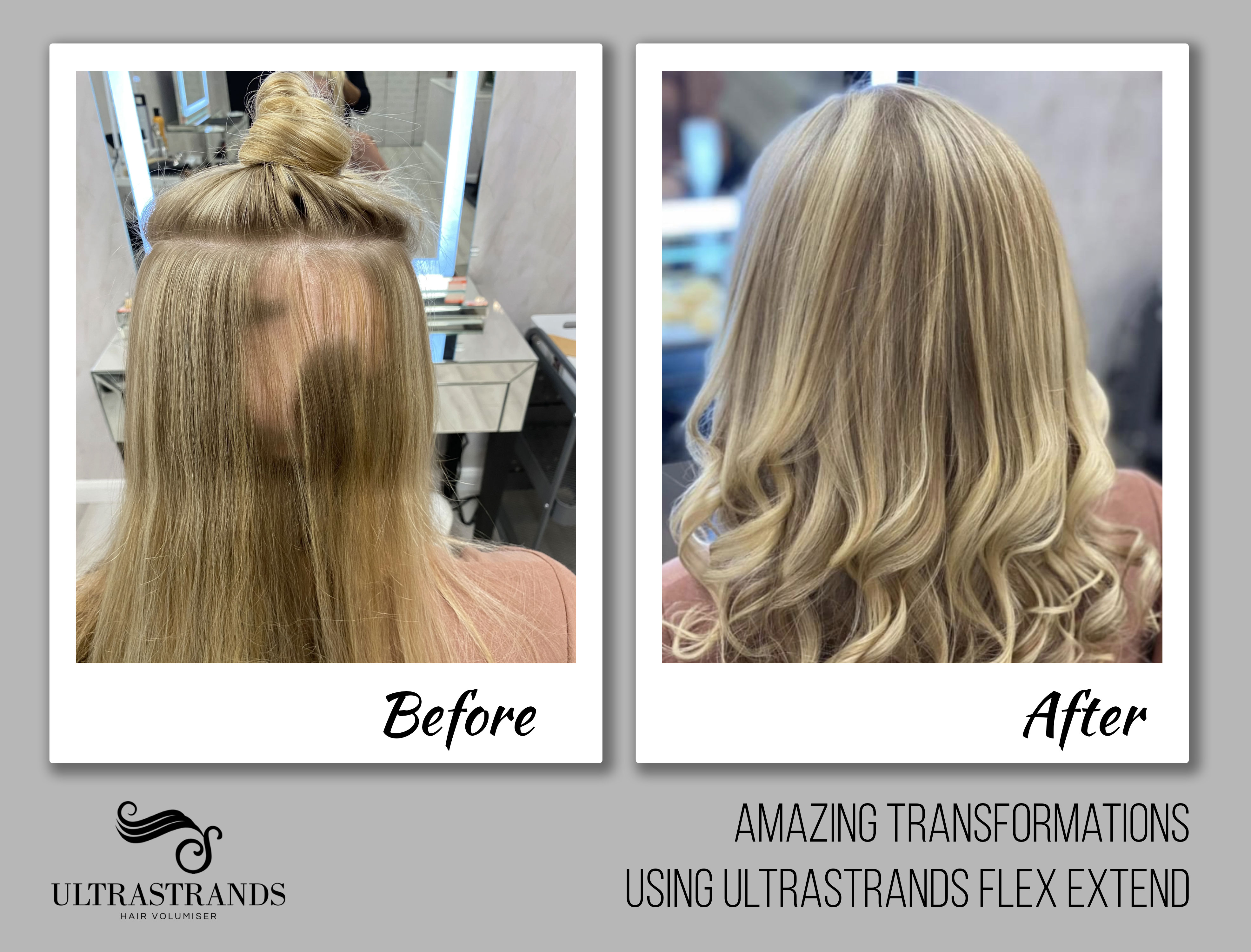 Alopecia Areata
Alopecia is the partial or complete loss of hair usually on the scalp and can be limited to patches or the entire Head. Although there is currently no cure for alopecia, there are treatments that may help hair grow back more quickly and that can prevent future hair loss, as well as unique ways to cover up the hair loss.
UltraStrands Can be used as a solution to cover areas where hair has been lost due to Alopecia. It will blend in areas where hair is and provide a substitute in areas where hair is lacking.


5 Salon Levels
Become an Exclusive
Platinum Plus Salons

ULTRASTRANDS
Custom & Bespoke Solutions
Designed to suit your clients needs and desires